Author: Hilde-Josephine Post | Translation: Stephanie Anderseck
#diensttalk with Dr. Annegret Potthoff aubout particle and component surfaces from an analytical point of view
How do nanoparticle surfaces react with proteins in blood? How must the surface of the foundation structures of offshore wind turbines be designed to prevent biofilm from growing on them? What properties should the surface of an implant have to grow in well? How to produce customized suspensions for ceramic manufacturing. These are questions that the "Powder and Suspension Characterization" research group at the Fraunhofer Institute for Ceramic Technologies and Systems IKTS is addressing. The team provides reliable data for a wide range of topics. The many years of experience in analysis and evaluation are a distinctive feature of the group.
"This wide range of topics makes our analytical work particularly exciting," says Dr. Annegret Potthoff enthusiastically. She is the head of the working group "Powder and Suspension Characterization" at IKTS. "Analytics is the key to materials development for everything that has to do with interfaces," Dr. Potthoff continues. It is essential for establishing stable manufacturing processes for materials and components: from tableware porcelain to high-performance ceramic materials for implants and sensors up to battery components.
For example, it helps to explain tribological and biological processes at interfaces.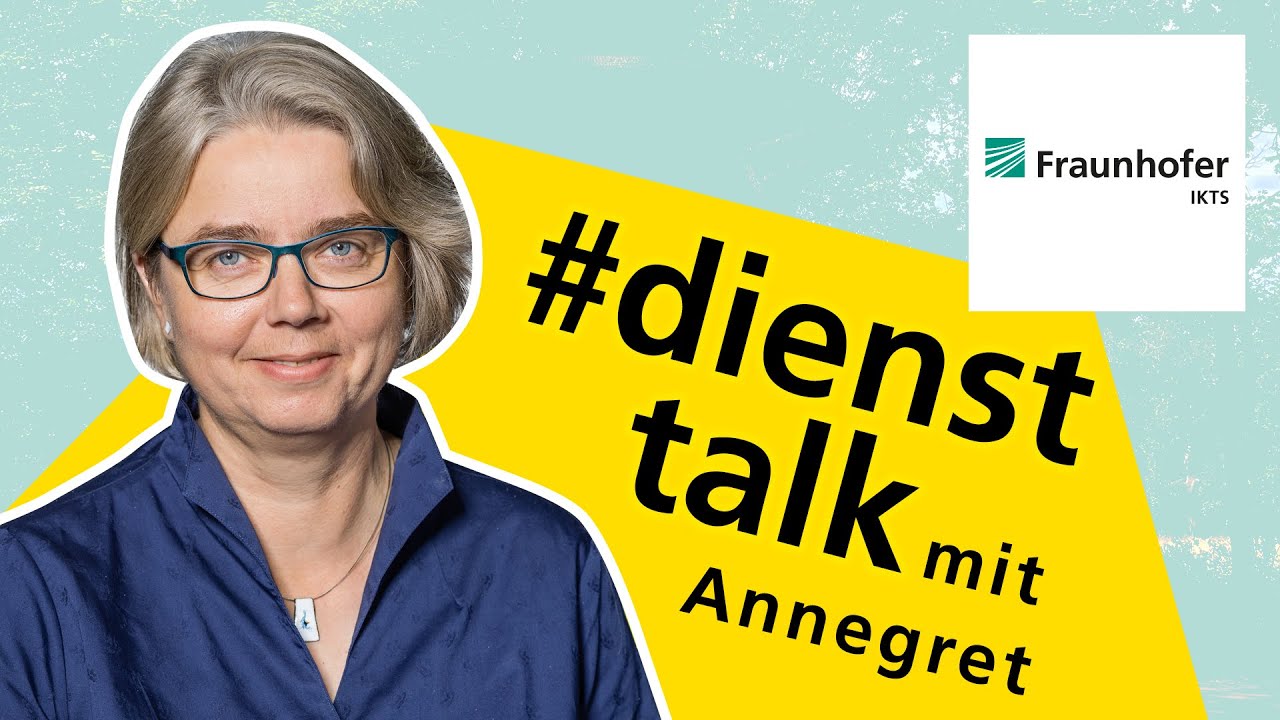 The scientist emphasizes, "Only those who understand interfaces can carry out meaningful product development." For this reason, analytics also forms a type of contact point for wide-ranging target groups in research and industry: from raw material and plant manufacturers, biotechnology and pharmaceuticals, to medical, maritime or environmental technology.
Particle-fluid interface: Optimized suspensions lead to greater energy efficiency in thermal spraying
"Originally, in particle and suspension characterization, we were primarily very concerned with measurements of the particle size distribution and with the determination of the zeta potential," reports Dr. Potthoff. Particle size distributions provide information about the behavior of solids in liquids, using different auxiliaries. "Through our many years of knowledge," explains the group leader, "we are able to produce user-specific suspensions with certain properties – for example, with low viscosity and yet high particle concentration." For example, in thermal spraying, where surfaces are coated at high temperatures, such a suspension is needed in a certain quality to achieve high efficiency of the process. Two boundary conditions have to be met: On the one hand, a lot of solid material should be able to be sprayed in a short time. On the other hand, no sedimentation may occur in the suspension. "So here, constant homogeneity is very important so that no gradients can develop on the surface," Dr. Potthoff notes and continues: "We achieve this by dosing appropriate auxiliaries, developing a formulation for the suspension and proving its properties. The suspension must also be reproducible for other batches. At the end, there is a quality control." In summary: The IKTS experts provide the know-how for a suspension that makes it possible to reduce spraying time and guarantee consistent quality. This benefits companies that want to thermally coat components made of materials such as steel, light metals, ceramics, concrete.
Analysis of nanomaterial interaction with organics supports risk assessment of nanomaterials
"Particle and suspension characterization is our primary area of expertise, and we have moved on from there," Dr. Potthoff continued. Since 2005, the IKTS team has also been supporting biologists and toxicologists in the risk assessment of nanomaterials. This is no longer just about synthetic auxiliaries, but about organics, i.e. proteins, interacting with particle surfaces of nanomaterials. "It's quite amazing how many parallels there are between a suspension that is produced for technical applications," notes the group leader, "and risk assessment of nanomaterials. We benefit immensely from our wealth of experience in suspension research. This creates synergy effects that improve analytical work." Risk assessment is about benefit versus risk. One example: magnetic nanoparticles are used in medicine today. The doctor injects them into the body in order to use certain imaging techniques for diagnostics. The particles must be present individually so that they are transported in the blood and go directly to the place where they are supposed to be. "So here it is important to study the interaction with proteins in the blood. How do the nanoparticles behave? "This requires analytical data, which we can provide," says Dr. Potthoff.


Interface between component and fluid: Improving protein adsorption on implant surfaces
Medical technology is also one of the application areas for which the IKTS team is active. Dr. Potthoff compares, "Proteins on the implant surface in the medical technology field can be treated analytically and in terms of interpretation similarly to nanoparticle surfaces in the fluid." The laboratory of the IKTS team offers a wide range of methods for surface characterization of such components. These are the basics. "Ultimately, it's always about surface structuring, which has to meet certain requirements – and of course about interaction," says Dr. Potthoff. This shows two sides of the same coin: either adsorption or desorption. Should proteins dock, which is the case with implants, or should nothing dock, as the next example from the maritime industry demonstrates.
Interface optimization helps slow antifouling on offshore wind farms and save maintenance costs
"One area we will continue to intensify in the coming years," Dr. Potthoff reports, "is maritime research." Especially with the energy turnaround, antifouling properties of component surfaces used underwater in the maritime sector are revealing themselves as an increasingly relevant topic. This applies, for example, to the foundation structures of offshore wind farms. These are steel structures (jackets or tripods) anchored to the seabed by foundation piles. The question for the IKTS experts here is: How can surfaces be designed in such a way that no organic matter is deposited? "Our first aim is to slow down the growth of biofilm," explains Dr. Potthoff. Offshore wind farm equipment suppliers and maintenance companies are interested in keeping turbines low-maintenance and durable. Dr. Potthoff: "We can contribute to cost savings here with our analytics."

Surface and density analysis of microplastics helps clean up rivers and oceans
The weathering of plastic materials represents another subject area on which the researchers at IKTS have been focusing for a long time. In these studies, it is relevant whether microplastics settle on the seafloor, float in the body of water or on the surface. If the plastic weathers, this is accompanied by a biofilm that forms on the material. This causes the density to change and plastics also settle on the seabed. "We are currently working on a project," reports Dr. Potthoff, "which is about preventing microplastics from entering the sea from the river mouth. That's because rivers are relatively large sources of inputs." A purification plant placed at the mouth of the river is intended to prevent this. Dr. Potthoff states: "The design of such plants depends on the analytics. We examine the material density and look at the surfaces. That's how we contribute to environmental protection through this project."
Dr. Potthoff looks back on 30 years of experience at the IKTS and many of her employees have been on board for a long time as well. A huge range of materials were examined by the team, from ceramics to plastics to metals. The group leader reports: "We were able to gather valuable analytical know-how that enables us to quickly identify which analytical methods are optimal for an application, how reliable results are generated and, above all, how they are to be interpreted. Not many competitors have this wealth of experience. I see that as our unique selling point." Companies that make use of analytics with appropriately competent evaluation have the chance to achieve a competitive advantage. This often results in new types of materials, coatings and components that can bring economic and environmental benefits.